Metal Gear Rising: Revengance (MGRR)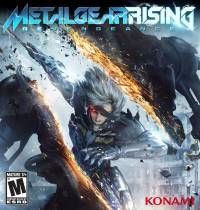 "I think it's time for Jack...to let 'er rip!"
Metal Gear Rising: Revengance released in 2013 to Playstation 3 and Xbox 360, ported later to PC and the Nvidia Shield. Developed by Platinum Games, who are known for their fast paced and challenging action games, Rising follows Raiden four years after the events of Metal Gear Solid 4: Guns of the Patriots. The hack and slash action is a departure from the standard gameplay of the Metal Gear series. It is known for its booming, rocking soundtrack1) and slow motion slashing with Blade mode.
Chapters
---